Research associate
David Wagstyl, M.Sc.
Phone
+49 231 755-2653
Address
TU Dort­mund
Joseph von Fraunhofer Str. 20
D-44227 Dort­mund
Germany
Room
2.30
David Wagstyl, M.Sc., studied mechanical engineering with a specialization in technical management at the TU Dortmund University. He works as a research associate at the Institute of Production Systems (IPS) at TU Dortmund University in the Digital Manufacturing department. His work focuses on the digitalization of industrial engineering and the use of agile methods and tools for collaborative production system design.
Agile methods in production system design
Supervision of project and final theses
Execution of lectures of the IPS
Execution of tutorials to the lectures of the IPS
Planning and design of production systems (e.g. value stream analysis and design, buffer design)
Lean management in small batch size manufacturing
Location & approach
Technische Universität Dortmund
Institut für Produktionssysteme / IPS
Leonhard-Euler-Str. 5
Gebäude MB I
44227 Dortmund
Otto-Hahn-Straße 6
Raum: C1-02-177
(Entry 31)
44227 Dortmund
The facilities of TU Dortmund University are spread over two campuses, the larger Campus North and the smaller Campus South. Additionally, some areas of the university are located in the adjacent "Technologiepark".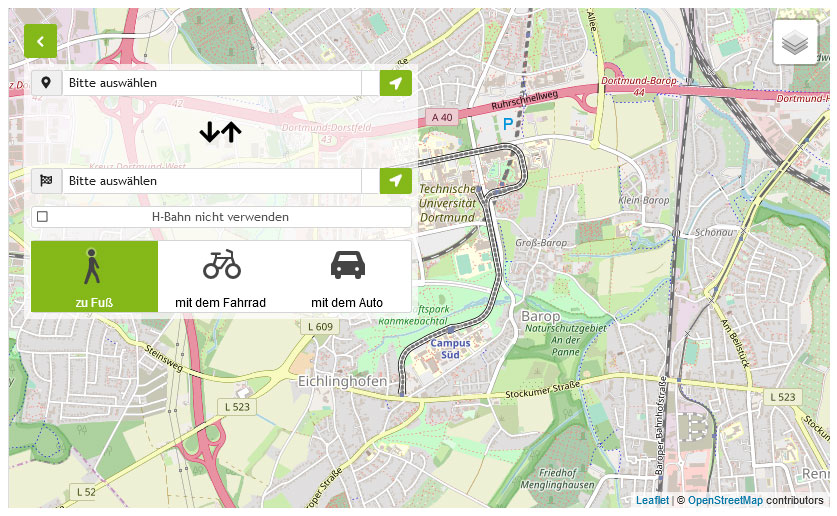 Zum Lageplan