Practice-oriented basics
Fundamentals of Work and Business Organisation (FWBO)
The FWBO sets out the ergonomic and organisational principles of technical management for economic factory operation, taking into account people, technology and organisation.
Why are the topics of the FWBO so relevant?
This lecture focusses on the basics of working and business organization and its areas. To this belongs organizational, judicial and technical aspects of the working design (operational and organizational structure, compensation, managerial responsibility, elements of labor and collective bargaining law). The aim is to establish basic understanding for human-orientated design of socio-technical working systems. Therefore, the lecture additionally highlights the analytical mediation and methodical competences to the evaluation and design of working systems from the view of an ergonomic point as well as the interaction of men and machine. The lecture prepares students for in-depth courses of the institute of production systems.

Core topics in the FWBO
Introduction to work and company organisation
Structural and operational organisation
Designing work and operational organisation
Operational goal cascading
Design of the working environment
Workplace design
Occupational safety and health
Employee management
Working time
Job evaluation
Performance and pay
Leadership and law
Location & approach
Technische Universität Dortmund
Institut für Produktionssysteme / IPS
Leonhard-Euler-Str. 5
Gebäude MB I
44227 Dortmund
Otto-Hahn-Straße 6
Raum: C1-02-177
(Entry 31)
44227 Dortmund
The facilities of TU Dortmund University are spread over two campuses, the larger Campus North and the smaller Campus South. Additionally, some areas of the university are located in the adjacent "Technologiepark".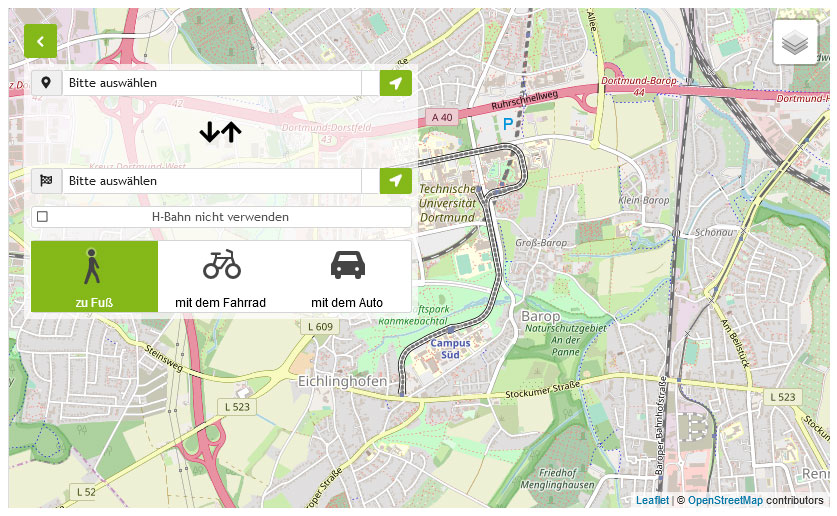 Zum Lageplan