Laboratory space Equipment
Manual Assembly
The laboratory area has various manual assembly workstations that can be individually combined into a work system. In addition to the work systems from the companies ITEM, Bosch, LP-Montagetechnik and Kind, various material supply and conveying equipment and techniques are available for this purpose (e.g. BEWATEC) in order to be able to realise a practical work system. The workshop with 3D printer connected to the experimental area also makes it possible to design and implement individual devices quickly and easily, so that there are no limits to creativity in workplace and work system design.



Location & approach
Technische Universität Dortmund
Institut für Produktionssysteme / IPS
Leonhard-Euler-Str. 5
Gebäude MB I
44227 Dortmund
Otto-Hahn-Straße 6
Raum: C1-02-177
(Entry 31)
44227 Dortmund
The facilities of TU Dortmund University are spread over two campuses, the larger Campus North and the smaller Campus South. Additionally, some areas of the university are located in the adjacent "Technologiepark".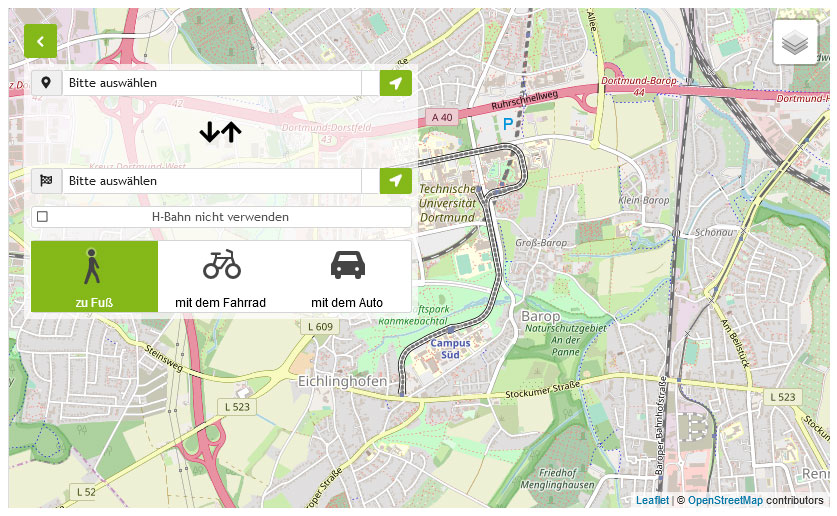 Zum Lageplan