Laboratory space Equipment
Products
Dealing with increasing product complexity and variant diversity is a core task of industrial production. The laboratory space therefore has various products whose complexity varies greatly and, depending on the research focus or training objective, always provides a realistic production environment. An example of a complex product is the two-stage gearbox, whose work content is about 4 minutes and whose structure allows the formation of different pre-assembly groups. Due to these characteristics, it is very well suited to vividly teach students, for example, the influence of the assembly sequence in terms of workplace design or clocking out and sequence planning.
Our pump, which is a real product of WILO AG, is manufactured in industry as a series product and therefore has a much more stringent assembly sequence compared to the two-stage gearbox. The primary field of application of our pump is the investigation of questions from human-robot interaction. One such example is realised with the help of the LBR demonstrator, in which the pump is assembled in close cooperation between humans and robots.



Location & approach
Technische Universität Dortmund
Institut für Produktionssysteme / IPS
Leonhard-Euler-Str. 5
Gebäude MB I
44227 Dortmund
Otto-Hahn-Straße 6
Raum: C1-02-177
(Entry 31)
44227 Dortmund
The facilities of TU Dortmund University are spread over two campuses, the larger Campus North and the smaller Campus South. Additionally, some areas of the university are located in the adjacent "Technologiepark".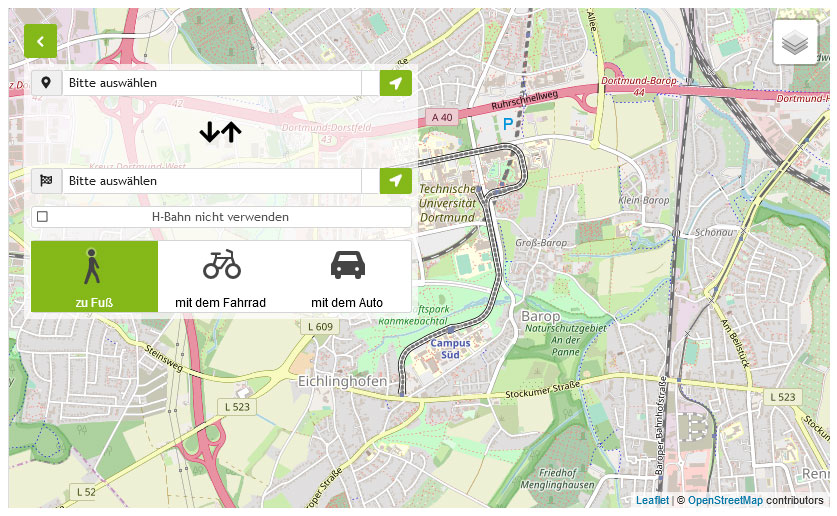 Zum Lageplan