Laboratory space
Demonstrators
The range of possible areas of application for robots is constantly growing and extends, for example, to relieving or protecting humans by taking over hazardous processes (load handling, painting processes) or supporting humans in the form of direct human-robot collaboration. For this reason, the IPS has various demonstrators with which a wide range of applications can be realised. In addition to the use of the robots, the IPS also attaches great importance to the training of the people working with the robot in order to ensure efficient and safe cooperation between man and machine.
Location & approach
Technische Universität Dortmund
Institut für Produktionssysteme / IPS
Leonhard-Euler-Str. 5
Gebäude MB I
44227 Dortmund
Otto-Hahn-Straße 6
Raum: C1-02-177
(Entry 31)
44227 Dortmund
The facilities of TU Dortmund University are spread over two campuses, the larger Campus North and the smaller Campus South. Additionally, some areas of the university are located in the adjacent "Technologiepark".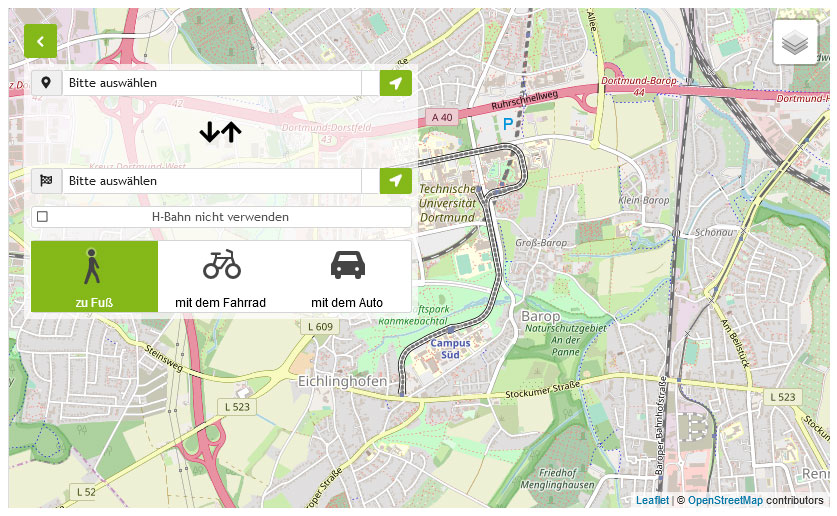 Zum Lageplan