Research at the IPS
Current Fields of Research
The staff at the Institute of Production Systems (IPS) work and conduct research in the four research areas of Work System Design, Production System Dynamics, Digital Manufacturing and Smart Quality.
Established and innovative approaches and procedures from Industrial Data Science, the application of data analytical approaches in industry, and discrete-event simulation, for the analysis of production systems and inherent material flows, are used across research areas.
The four departments on the research fields
Research Areas at the IPS
The research area Work System Design focuses on the design of technical and socio-technical work systems using methods of human-technology interaction, lean management, workplace design, ergonomics and time management.
The research area Production System Dynamics addresses the design and optimisation of production systems on the basis of fundamental approaches to variability management using novel methods of production system planning and control.
The research area Digital Manufacturing addresses, in addition to the digital planning of production systems, digital operation in the Internet of Things as well as services based on this, up to and including collaborations in value creation networks.
The Smart Quality research area focuses on analytical and technological approaches in industrial quality management with the overarching goal of ensuring and improving quality in production systems through the use of established quality methods and new technologies.
Location & approach
Technische Universität Dortmund
Institut für Produktionssysteme / IPS
Leonhard-Euler-Str. 5
Gebäude MB I
44227 Dortmund
Otto-Hahn-Straße 6
Raum: C1-02-177
(Entry 31)
44227 Dortmund
The facilities of TU Dortmund University are spread over two campuses, the larger Campus North and the smaller Campus South. Additionally, some areas of the university are located in the adjacent "Technologiepark".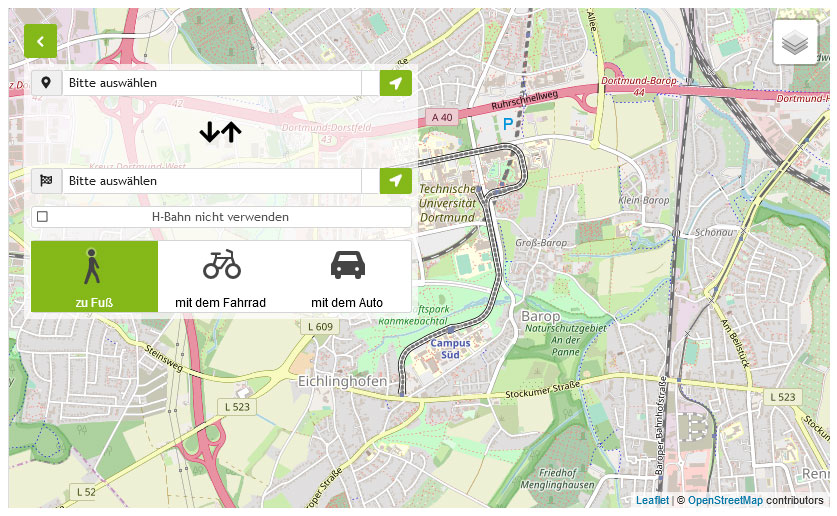 Zum Lageplan