The head and staff of the IPS
The IPS Team
Scientists from the disciplines of mechanical engineering, industrial engineering, logistics, computer science and mathematics work at the Institute of Production Systems. The institute is headed by Univ. Professor Dr.-Ing. Jochen Deuse and Dr.-Ing. Ralph Richter. They are supported by the deputy director of the institute Dr.-Ing. Ronny Zwinkau.
Location & approach
Technische Universität Dortmund
Institut für Produktionssysteme / IPS
Leonhard-Euler-Str. 5
Gebäude MB I
44227 Dortmund
Otto-Hahn-Straße 6
Raum: C1-02-177
(Entry 31)
44227 Dortmund
The facilities of TU Dortmund University are spread over two campuses, the larger Campus North and the smaller Campus South. Additionally, some areas of the university are located in the adjacent "Technologiepark".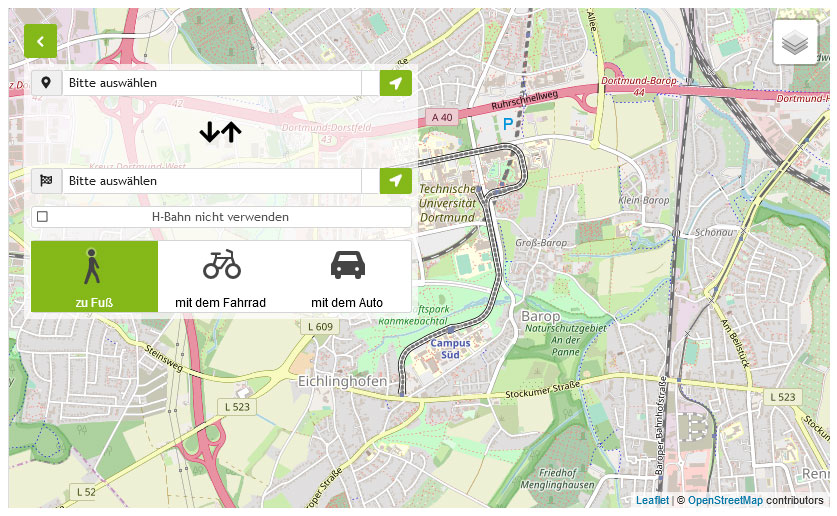 Zum Lageplan