Industry-related Education and Training in the Field of Industrial Engineering
Studying and doing a doctorate at the Institute of Production Systems
Which occupational profiles require contents of the IPS?
What types of study/doctorate/continuing education are there?
Why is teaching at the IPS so special? --> Experience-based, innovative, industry-oriented

We make every effort to answer your enquiries quickly and competently. But please check the website first to see if the information you are looking for cannot be found here. Address your request to the correct addressee --> this will shorten the response time. Reference to a FAQ (to be created).
To top of page
Location & approach
Technische Universität Dortmund
Institut für Produktionssysteme / IPS
Leonhard-Euler-Str. 5
Gebäude MB I
44227 Dortmund
Otto-Hahn-Straße 6
Raum: C1-02-177
(Entry 31)
44227 Dortmund
The facilities of TU Dortmund University are spread over two campuses, the larger Campus North and the smaller Campus South. Additionally, some areas of the university are located in the adjacent "Technologiepark".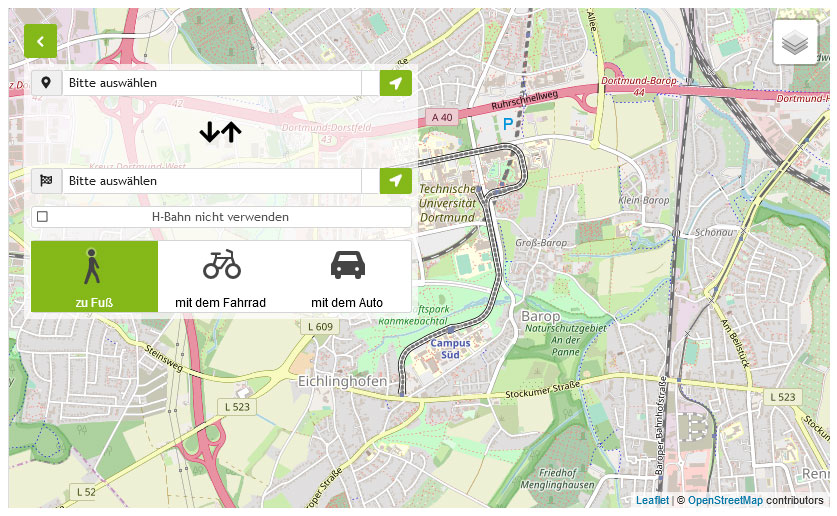 Zum Lageplan