Registration for Work System Design 1
The course "Work System Design 1" will take place this year at the end of May / beginning of June with a limited number of participants. Places will be allocated in accordance with the "Regulations for Admission to Courses with Limited Attendance of the Faculty of Mechanical Engineering". When registering, please note that it is not yet certain whether the course "Work System Design 1" can take place in winter semester 2022/2023. Further information for WiSe22/23 will be announced in due course.
Students please register by 18.04.2022 via registration form.
The lecture will take place all day (8:30- 16:30) in digital presence probably on the following dates:
Day 1: 23 May 2022 (Monday)
Day 2: 24 May 2022 (Tuesday)
Day 3: 25 May 2022 (Wednesday)
Day 4: 10 June 2022 (Friday)
Day 5: 13 June 2022 (Monday)
Day 6: 14 June 2022 (Tuesday)
Day 7: End of June
With kind regards
The WSD1Team
Location & approach
Technische Universität Dortmund
Institut für Produktionssysteme / IPS
Leonhard-Euler-Str. 5
Gebäude MB I
44227 Dortmund
Otto-Hahn-Straße 6
Raum: C1-02-177
(Entry 31)
44227 Dortmund
The facilities of TU Dortmund University are spread over two campuses, the larger Campus North and the smaller Campus South. Additionally, some areas of the university are located in the adjacent "Technologiepark".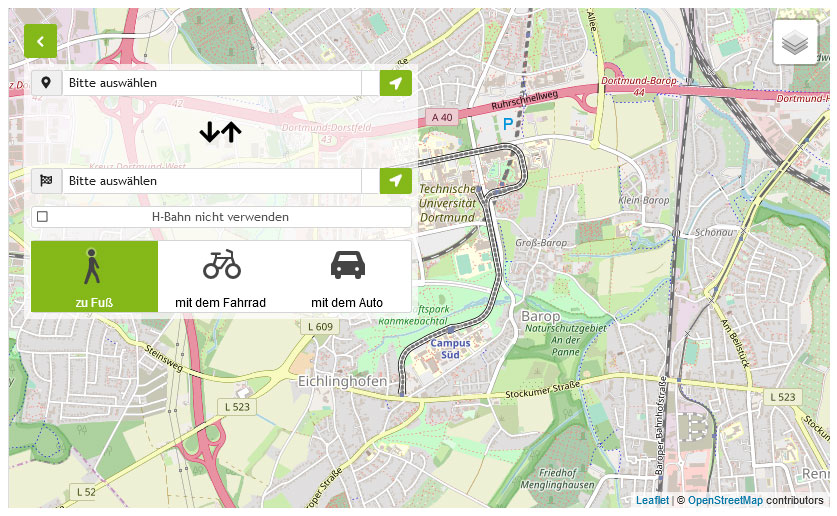 Zum Lageplan