SCIENTIFIC EMPLOYEES AT THE IPS
Activity profile of scientific employees at the IPS
Research assistants are employeed at the research institute who perform scientific tasks within the scope of a work area. The field of activity of a research associate thus combines a variety of tasks from research, industry and teaching.

Advancing the state of the art with your own research
Research Project
As a member of staff at the IPS, one of your daily tasks is to carry out a research project on your own responsibility. In addition to working on the content, the job includes organising project-related committees in order to make the research results available to small and medium-sized enterprises (SMEs). Furthermore, the work includes the preparation of publications and participation in international and national conferences in order to further the scientific discourse and to develop new research approaches. In order to continuously develop the state of the art in science and technology, research proposals are prepared by the scientitsts at the IPS.
Promotion
During the the doctorate, scientists are obliged to advance the state of research. In addition to writing the dissertation, the PhDalso includes the interim publication of research results.
Inspiring enthusiasm for research through responsible teaching tasks
Courses
Typically, the scientits at the IPS support the implementation of courses. For this purpose, they accompany and support the teaching offers, on the topic in which they are doing their doctorate.
Theses
In addition to teaching courses, the supervision of scientific work is one of the tasks of scientists at the IPS. In this way, scientists receive new inspiration for research, while the young academics benefit from the support of expert knowledge on the pulse of research.
Advancing practical applications in the industry in consulting activities
In addition to national and international conferences, industrial problems also provide interesting starting points for research projects and applications. Therefore, scientists at the IPS are in close contact with industry and are constantly on the lookout for unsolved problems.
Location & approach
Technische Universität Dortmund
Institut für Produktionssysteme / IPS
Leonhard-Euler-Str. 5
Gebäude MB I
44227 Dortmund
Otto-Hahn-Straße 6
Raum: C1-02-177
(Entry 31)
44227 Dortmund
The facilities of TU Dortmund University are spread over two campuses, the larger Campus North and the smaller Campus South. Additionally, some areas of the university are located in the adjacent "Technologiepark".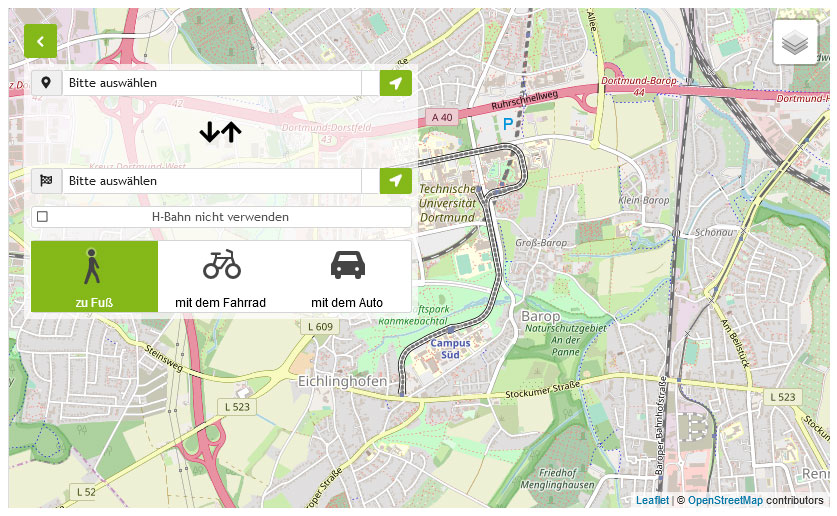 Zum Lageplan