Development of a modular, multimedia teaching system for the qualification of IT specialists.
On the basis of the agreement on specialist profiles within the framework of the procedure for ordering further IT training between
the Association of German Chambers of Industry and Commerce DIHK,
the Federation of German Industries BDI,
the Confederation of German Employers' Associations BDA,
the German Association for Information Technology, Telecommunications and New Media BITKOM,
the German Electrical and Electronic Manufacturers' Association ZVEI,
the German Trade Union Confederation DGB,
the Metalworkers' Union IGM and
the United Services Union ver.di
In cooperation with carat robotic innovation GmbH and other partners from industry and further training providers, a multimedia course for further IT training for the IT specialist profile "industrial systems technician" was developed.
The focus of the course to be created was on the design, maintenance and programming of automation systems, with particular attention being paid to the use and programming of industrial robots and the necessary peripherals. The learning content is modular and can be worked on largely independently of each other. Due to the complexity of the subject, the learning process is simplified and supported by a realistic simulation of technical processes.
Location & approach
Technische Universität Dortmund
Institut für Produktionssysteme / IPS
Leonhard-Euler-Str. 5
Gebäude MB I
44227 Dortmund
Otto-Hahn-Straße 6
Raum: C1-02-177
(Entry 31)
44227 Dortmund
The facilities of TU Dortmund University are spread over two campuses, the larger Campus North and the smaller Campus South. Additionally, some areas of the university are located in the adjacent "Technologiepark".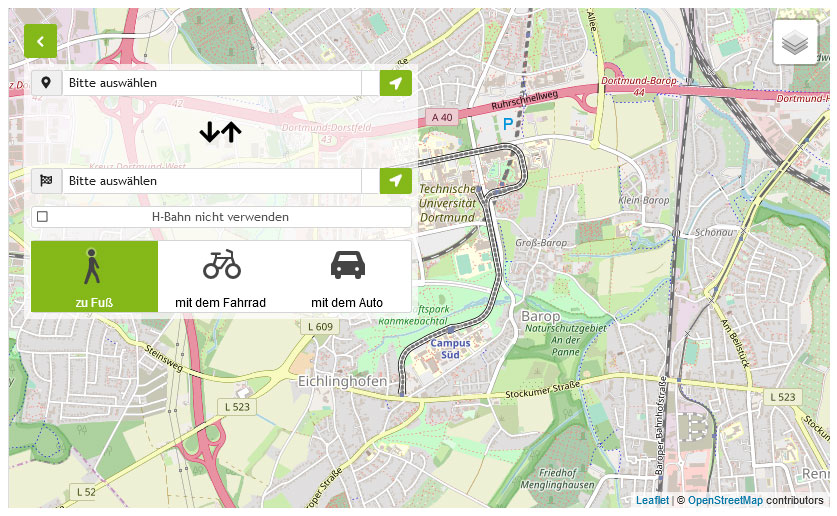 Zum Lageplan