NED (Network Excellence Demography)
(Project duration: March 2013 to April 2015)
Coping with demographic change is one of the central challenges of the coming years and decades in the Federal Republic of Germany. With the retirement age being pushed back to 67 and the average age of the workforce rising to around 45, this development will lead to greater challenges in maintaining a healthy workforce and working conditions, especially in the industrialised business landscape in NRW.
The NED project aims to achieve network-wide excellence in the field of demographic change in NRW. The results of the project will be used to develop an efficient Excellence Programme Demography (EPD) for small and medium-sized enterprises to cope with demographic change for SMEs in NRW. This programme will subsequently be offered as a further training course at the NIRO Academy for the internal and external consultants of companies.
To this end, Netzwerk Industrie RuhrOst e. V. and its cooperation partners ForTrans e. V., team:penta GmbH & Co. KG and the Chair for Work and Production Systems at the TU Dortmund University of Technology are integrating the 45 manufacturing companies in NIRO into an overarching process to set the course with regard to the topic of demography.
One of the main keys to network-wide implementation is the methodology of collegial consultation. In workshops, those responsible from the companies are actively involved in the process of network-wide implementation. Thus, by passing on collected experiences, there is the possibility to participate in the improvement process across companies.
The development of a network mission statement, which reflects the basic principles, serves as an instrument for creating the network excellence demography. The mission statement is composed of the five fields of action "Corporate Governance and Culture", "Human Resources and Recruiting", "Health", "Workplace and Organisation" and "Qualification". These mission statements are detailed in relation to the company so that typical examples of implementation can be developed and validated.
Research- and Development Partner
Network Industry Ruhr East (NIRO) e. V.
ForTrans e. V.
team:penta GmbH & Co. KG
Institute for Production Systems, Chair of Work and Production Systems
The project is funded under the ESF Innovation Projects programme of the Ministry of Labour, Integration and Social Affairs of the State of North Rhine-Westphalia, Department II A4 Modernisation and Demography of the World of Work.
Location & approach
Technische Universität Dortmund
Institut für Produktionssysteme / IPS
Leonhard-Euler-Str. 5
Gebäude MB I
44227 Dortmund
Otto-Hahn-Straße 6
Raum: C1-02-177
(Entry 31)
44227 Dortmund
The facilities of TU Dortmund University are spread over two campuses, the larger Campus North and the smaller Campus South. Additionally, some areas of the university are located in the adjacent "Technologiepark".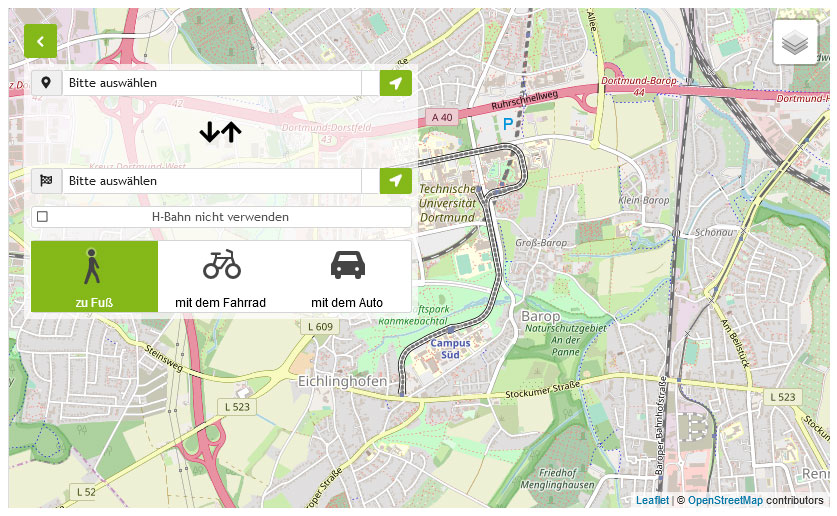 Zum Lageplan